PRIO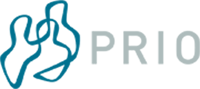 (Peace Research Institute Oslo) is an independent research foundation, and has an international orientation.
The activities are organised into three research programs and one research centre:
• Conflict resolution and peace building
• Ethics, norms and identity
• Foreign and security policies
• Centre for civil war studies (CSCW)
Travel for Peace cooperates with PRIO in connection with the award, Fangenes Testament (The Prisoner's Testament). This award is given to individuals or groups who have made special efforts to communicate knowledge about conflict or peace building processes in a comprehensive and clear manner to people in general.
PATRIR
PATRIR is a peace institute with its base in Cluj-Napoca, Romania, working locally, nationally and globally to promote peace building and contributing to the positive transformation of conflicts by peaceful means.
PATRIR works in gender, human rights, conflict transformation, and peace building. It engages in peace education programmes in schools, and peace building processes around the world, at the invitation of local actors and organizations.
Travel for Peace and PATRIR cooperate with the Fredsklubben Active for Peace
The Norwegian Helsinki Committee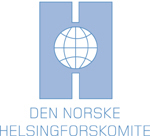 was founded in 1977, as one of the first Helsinki committees. The committees were founded to promote respect for the Helsinki declaration, which was passed in 1975 at a conference concerning security and cooperation in Europe
Travel for Peace has, in cooperation with the Norwegian Helsinki committee, developed a human rights course (link) on their Internet site. This course is also translated into Polish, Russian, English and German. We also cooperate with the Helsinki committee regarding the Blanche Majors Forsoningspris (Blanche Majors Reconciliation Award). This award is given to individuals or institutes who have excelled in working toward the reconciliation of parties who are or who have been in conflict. This helps to demonstrate clearly the importance of reconciliation work as part of peace process work.
Friends of Sutukoba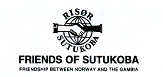 is a friendship organisation formed between Risør in Norway and Sutukoba in Gambia. The organisation runs, together with the Gambian government, the "Rice Project". Due to unstable weather conditions, problems have arisen with the food production in the vicinity of the village Sutukobas. The population has established a rice field at the river Gambia, because the water from the river is crucial. The field is owned collectively, and shall be run by the community. The other main project of Sutokobas Friends is "Project 200 sponsored children". 200 children are embraced by this project and it guarantees the children primary level education in their own villages.
The South African Truth Commission, Leadership and Ubuntu:
We arrange annual study trips to South Africa, in cooperation with Desmond Tutu's Peace Centre in Cape Town, to learn from the South African peace process and the Truth Commission.
Friendships connections between Norwegian and German school children:
In cooperation with the German Embassy in Oslo, we are constructing a concept where Norwegian youngsters can meet German school children to build friendship connections. It is also our wish to play a role in the fight against neo-Nazism in Germany.
Peace museum in Risør:
The planning of a peace museum in Risør, which will also act as the base for the peace club "Active for Peace", is well underway. We will focus on peace, non-violence, sustainable development, harmony between religious faiths, and protection of the environment. We will focus on the importance of each individual's involvement and the possibility of changing the direction that the world is going in. Examples include Gandhi, Marin Luther King, Nelson Mandela, Mother Theresa, and Desmond Tutu amongst many others. "There is no road to peace, peace is the road."